I just received an email from a really popular Xenforo2 theme company saying their brand new theme which costs $100 is currently being given away for FREE! If you've ever used Xenforo then you've had to have heard about ThemeHouse. They have some of the best products and themes on the market, and now, you're able to test out one of their latest products which normally costs $100 for the theme completely free.
How to get this is simple. You will first need to go to
A rich experience with a user-friendly design and feeds that provide a more modern way to consume and engage with content.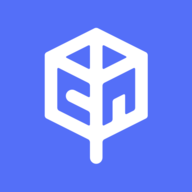 www.themehouse.com
Ensure you have an account with them. If you do not, the code will NOT work.
Next, add Ace to your cart.
Look at the bottom of your cart, you should see something like "Click here if you have a product code" it's kind of hidden, so you will have to look for it.
Then add the code
and you will see the $100 price has dropped down to $0. I'm not sure how long this will last, so make sure you add it before this huge deal expires!